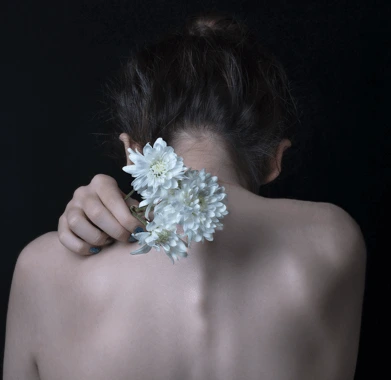 Head Massage from Ayurveda
Traditionally, head massage was practiced in India by women, but over time it spread to families, hairdressers, and barbers. Today, from a young age, Indians regularly massage each other. One can say that head massage (Champissage) is to Indians what foot reflexology is to the Chinese: a key to deep relaxation and energy recharge.
It has a very ancient history, first mentioned in Ayurveda 4,000 years ago. Head massage varies across different regions of India, and many forms of "champissage" are practiced. Narendra Mehta, the Indian founder in the Western world (London Center of Indian Champissage), who is visually impaired, spent years researching them to design a protocol for the entire upper body and its three energy centers.
The Head Massage and Its Benefits
This massage is wonderfully relaxing. It is rhythmic, gentle, and deep, combining friction, kneading, and percussion. It helps release all the tensions and pressures accumulated during daily life, leading to a state of deep relaxation and well-being in a short period.
Lasting for 30 minutes, it is performed while seated, fully clothed, and without oil. It includes the shoulders, neck, scalp, face, and energy balancing. It harmonizes the overall energy of the body through reflex pathways (nerve endings).
This cranial massage has received many positive reviews in wellness magazines* and other media since its introduction in England in the 1980s.
*Recently: Embody Holistic Health Magazine, Women's Health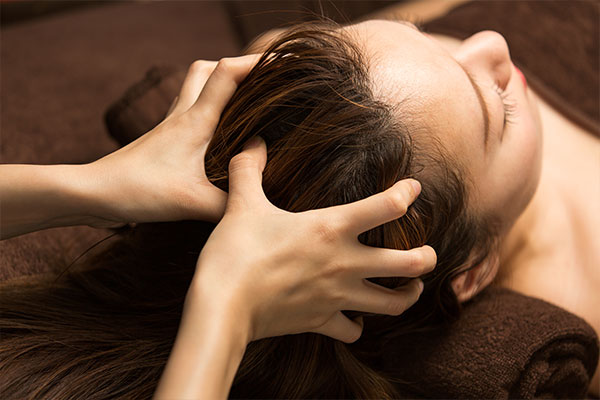 Head Massage and Its Benefits
Relieves stiffness, tension, and muscle pain
Relaxes the scalp
Alleviates headaches, eye discomfort, and visual fatigue
Reduces sinus congestion
Stimulates microcirculation
Releases stress, mental fatigue, nervousness, and anxiety
Improves sleep quality and promotes relaxation
Enhances concentration and alertness
FAQ
How is a cranial massage performed?

Head massage, also known as champissage, is a traditional Indian massage technique performed on a chair, focusing on the head, neck, shoulders, and face.

What are the benefits of head massage?

Head massage is a relaxation technique that provides various physical and mental health benefits. It helps to:

Reduce stress and anxiety
Relieve headaches and migraines
Improve blood circulation, thus promoting hair growth
Enhance sleep
Stimulate sebum production
Relieve muscle tension

Does head massage help with hair growth?

Yes, regular scalp massage can help improve hair health and promote hair growth by enhancing blood circulation in the scalp, reducing muscle tension, and stimulating hair follicles. Additionally, cranial massage can assist in better absorption of hair products such as oils and serums.