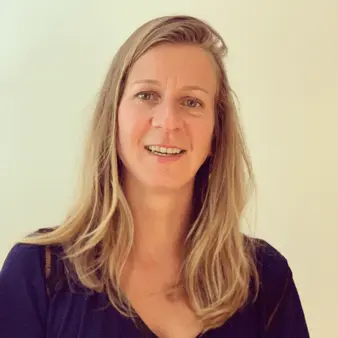 My path
Adventurous and curious about life and its mysteries, I quickly wanted to learn more about myself, my life path, my mission, and I had the desire to fill new pages of my precious book.
I have traveled extensively across continents, often alone, in introspection, an effective way to sort things out and delve deep within myself. There is a magical connection that happens when we are alone, an accessibility to oneself, to others, to nature. As I approached local cultures, I nourished myself through exchanges with indigenous people and fellow backpackers, like me, coming from all walks of life, all rich in teachings. These journeys offered me a different perspective on human beings, the world, and the universe. They helped me give more meaning to life.
At the same time, I held various positions, challenged myself a lot, yes, I had things to prove to myself and to others (ah, others…). Over time, forgetting my basic daily needs, my demanding work and personal concerns took a toll on me. I saw my ability to resist stress and the aggressions of life decline. Moreover, I wasn't nourishing myself properly, and my lifestyle needed a major overhaul, without a doubt. I lost touch with my inner being, you know, that small benevolent voice that guides us toward light and self-love. Various troubles followed: difficulties falling asleep, digestive and skin problems, mental confusion. I decided to take matters into my own hands when the pains became entrenched in my flesh and bones, my vessel was in danger, I had to react.
I turned to gentle and natural therapies: first, yoga… and what a meeting it was! My body expressed intense pains: neck, back, shoulders, not to mention the fluctuating mind. All the tensions of daily life that I could no longer control were felt a little more each day. I discovered that yoga, beyond being a physical practice, is also a spiritual practice, it is an art of living. Naturally, I embarked on a quest to explore my inner faculties through meditation (yet another gift), an inseparable technique from yoga. It revealed a suffering mind. I experimented with it in different forms to free myself from traumas, beliefs, and finally taste happiness.
I was aware that I had to revive my long-neglected cells, among other things, through appropriate and conscious nutrition. My lifestyle was reshaped over time. I firmly believed that I could regain and strengthen my vitality with understanding, common sense, and above all, willpower. I experimented, observed, delved…
It was in 2014 that I realized I had adopted this way of life, natural well-being, through listening to my body and soul. As if it were obvious, the turning point came in 2016. I left my position as a buyer to dedicate myself to my career change: supporting others in optimizing their overall well-being through naturopathy and yoga.
Today, I have found a true philosophy of life, a balance, both physically and mentally.
Thank you, thank you, thank you.
Training programs
As a dedicated professional, I have pursued various training programs to enhance my skills. Each year, I dedicate numerous hours to updating my knowledge through recognized training programs to stay current in my field.
Since 2019, I have been a certified Naturopath and Iridologist following three years of in-person training. I am a member of a reputable association of naturopaths in France, which ensures an exemplary professional practice, adhering to a code of ethics and moral values as conceived and taught by Hippocrates.
I am a certified Hatha Yoga teacher, a wonderful complementary discipline to naturopathy. I have received teachings from the traditional Sivananda lineage. I can guide you in group sessions or individual sessions.
The balance of vital energy particularly inspires me. In order to assist you in this harmonization, I have been trained by the International Centre of Indian Champissage in London, specializing in Ayurveda for the practice of head massage. I am also certified in Usui Reiki and sound therapy, which promotes well-being through sounds and frequencies. I can accompany you through this energy healing treatment.